Reaching Your Destiny
WELCOME TO THE NATION-2-NATION COURSE SAMPLE
This course sample will give you an opportunity to experience the N2NCU layout and content to see if it is right for you. We have designed our online school to be accessible to people of all cultures, ages, and English literacy. We know you will enjoy this inspiring lesson, Reaching Your Destiny by Dr. S. Brick Cliff, our founder and President of N2NCU and World Impact Now Ministries.
Getting Started;
First click on the icon titled Course Syllabus, this will give you a good idea of what can be expected from an N2NCU online course. Next, click on Word Definitions to get an idea of the glossary found in every lesson
When you are ready to begin, move to Lesson One; Student Notes, Lesson, Group Discussion, and Self-Study. Click on Student Notes to bring up the Lesson One notes. You can go ahead and close the student notes as you will find that they are available within the lesson. Next click on Lesson. This will guide you through one full Lesson of Reaching Your Destiny. When you have completed the lesson you may click on Group Discussion. Group Discussion demonstrates the basic layout of the lesson discussion (comments are disabled for the Course Sample). Finally, review the Self-Study for the lesson. *

*Some elements of your actual experience may vary from course to course and as we continue working to improve the student expereince.
CS038 - Reaching Your Destiny - Dr. S. Brick Cliff
---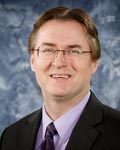 Dr. S. Brick Cliff

is the president of World Impact Now Ministries, an organization dedicated to the training of church leadership around the world. Brick and his wife Beth have been involved in evangelism, planting and pastoring churches, and establishing Bible schools since 1985; initially having spent 12 years in Africa before expanding their focus into Latin America and Asia.

Lesson Requirements
To unlock each lesson in the course you must:
REVIEW
STUDENT
NOTES
COMPLETE
THE VIDEO LESSON

ANSWER ALL DISCUSSION QUESTIONS